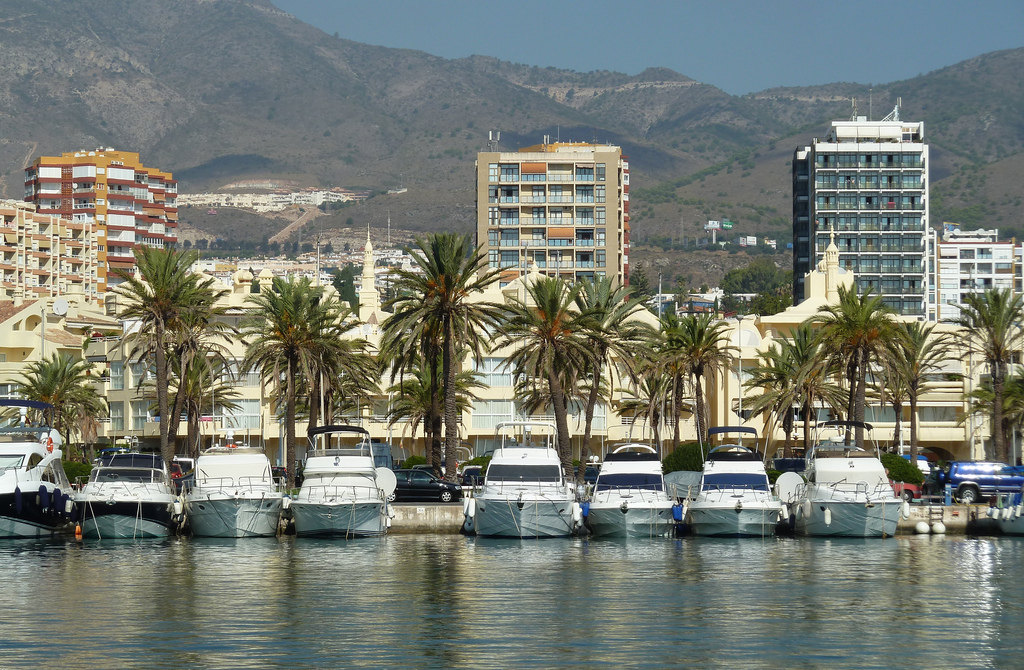 Benalmádena is a town in Andalusia in southern Spain, 12 km west of Málaga, on the Costa del Solbetween Torremolinos and Fuengirola.[1][2][3]
Benalmádena is rich in attractive beaches and interesting places like the Colomares Castle, the 33-meter-tall Buddhist Benalmádena Stupa, the largest Buddhist stupa in Europe, the Benalmádena Marina and the Benalmádena Cable Car.
With 61,383 inhabitants according to the INE census of 2010, Benalmádena is the eighth most populous municipality in the province and the third largest metropolitan area, behind Málaga and Torremolinos. The population is concentrated in three main centers: Benalmádena Pueblo, Arroyo de la Miel and Benalmádena Costa.