The Town of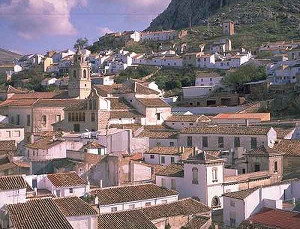 is located in the province of Jaen in Andalucía in Southern Spain.
It has a population of 24061 inhabitants, making Martos the fifth largest municipality in the province. The city is located on a western peak of the Sierra Jabalcuz mountain range. Its economy is based on agriculture, in particular the cultivation of the olive tree. Martos is considered to be the first producer of olive oil in the world.

The Town is steeped in history and has been linked to the Roman settlement of Colonia Augusta Gemella and starting in the 8th century was ruled by the Moors under various Islamic states for over 500 years. In 1225, King Ferdinand III of Castile and Leon captured the Town from the Moors and incorporated it into his kingdom.

Today Martos is quite a cosmopolitan Town as it has an old Town and a New Town. The Old town proudly still shows off its historic and traditional past whilst the new town has modern bars and restaurants there really is something for everyone.