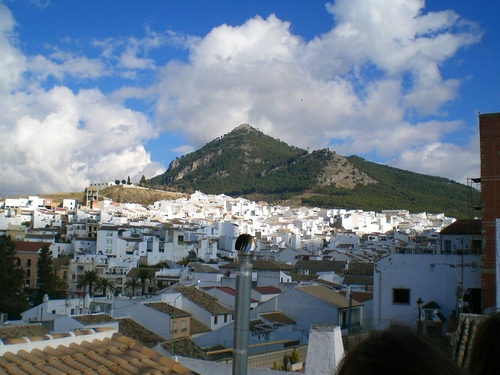 Rute is a municipality in the province of Córdoba, Spain.
It lies between Iznájar to the South East, and Lucena to the North West. Its primary economy centres around the extensive production of foodstuffs including dozens of different makes of Anis and traditional Spanish hams. Galleros and Flor de Rute both have their factories there, Galleros being famous for its annual "Belen" - the Nativity Scene made from Chocolate, on view from around 15 October each year, and Flor de Rute for their sugarwork which in 2007 included a sugar life sized scene of Picasso amongst other characters.
The olive industry is also key to this area of Spain, along with tourism connected to the above mentioned sites.