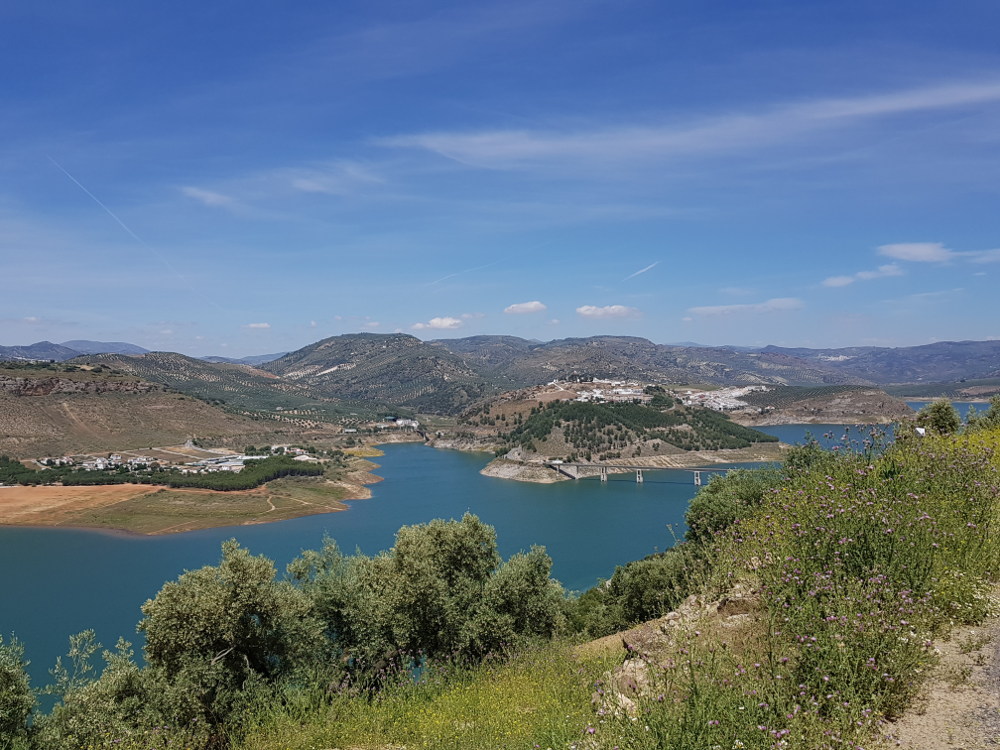 Iznájar is a large village located in the province of Córdoba in Andalucia, southern Spain.
Located at 37°15′N 4°18′W, it lies on the Genil river approximately 110 km from the provincial capital of Córdoba very close to the borders with both Málaga and Granada provinces at a height of 539 metres above sea level.
The Village itself is situated on top of a huge rocky outcropping overlooking the Embalse de Iznájar, the largest lake in the whole of Andalucía, which is frequented throughout the warm season as a beach.
The principal economic activity of the area is the cultivation of olives although tourism is increasingly becoming an economic factor.
Iznájar is a classic "pueblo blanco", or white village and is surrounded by its "Aldeas" - sub villages including La Celada, El Higueral, Solerche to name but three.