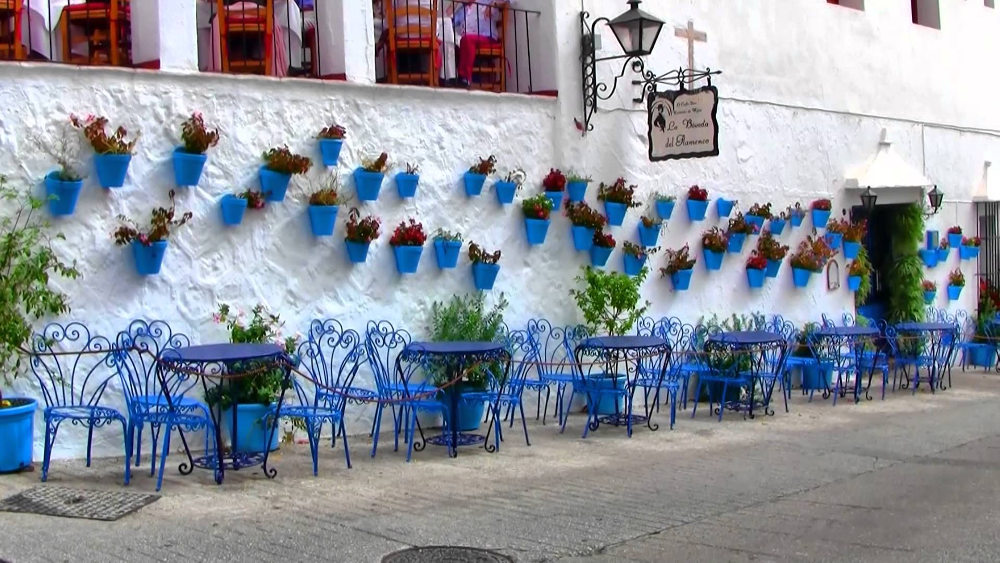 Mijas is a town and municipality in the Province of Málaga, in the autonomous community of Andalusia. Located on the South-Eastern coast of Spain, Mijas belongs to the region of Costa del Sol Occidental. Its centre is a typical Andalusian white-washed village, located on a mountainside about 430 metres or 1,476 feet above sea level, in the heart of the Costa del Sol region.
The municipality includes:
Mijas Pueblo (the hillside village)
Mijas Costa (the main commercial and residential area adjacent to, but not part of, Fuengirola)
La Cala de Mijas (a separate village and small resort by the sea to the west)
Las Lagunas (a largely suburban and mixed commercial area to the north of Fuengirola).
The economy of Mijas is primarily based on tourism, featuring local historical museums and many souvenir shops. The municipality has seven golf courses (four more are under construction), including the La Cala Resort, which is the biggest golf resort in Spain. Agricultural products include potatoes, cereals, and avocados.